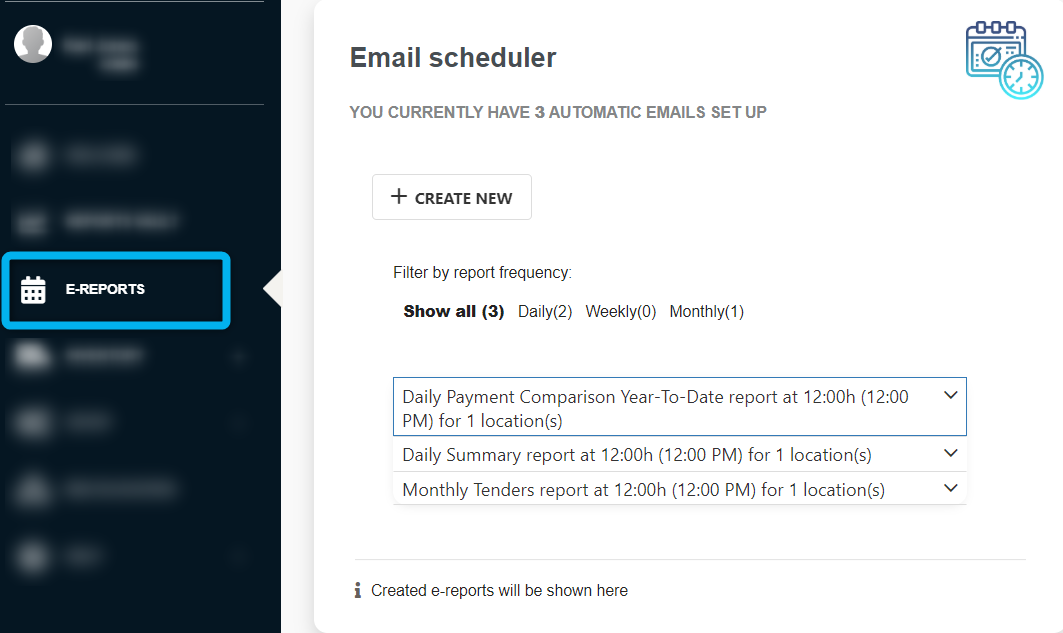 It is great to have a full solution with all possible features and reports, but there are times when you just want to receive data in your inbox. If this is what you need, please stay tuned for more information about this Analytics feature.
Automatic eReports scheduler in an old Analytics feature. Above all functions, we added some new options. With this feature, merchants have the opportunity to receive electronic reports (short e-Report) straight to their email. In other words, you can receive each e-Report on a specific day and time.
e-Reports in Excel
In the redesigned e-Report option, we added a possibility to receive reports in Excel. Our users needed this option for easier analysis of the files.
The format for each report is defined separately. Excel format is now default and automatically added. If you want to receive Excel, there is nothing extra you need to do. However, in case you wish to receive CSV file, chose CSV as an option.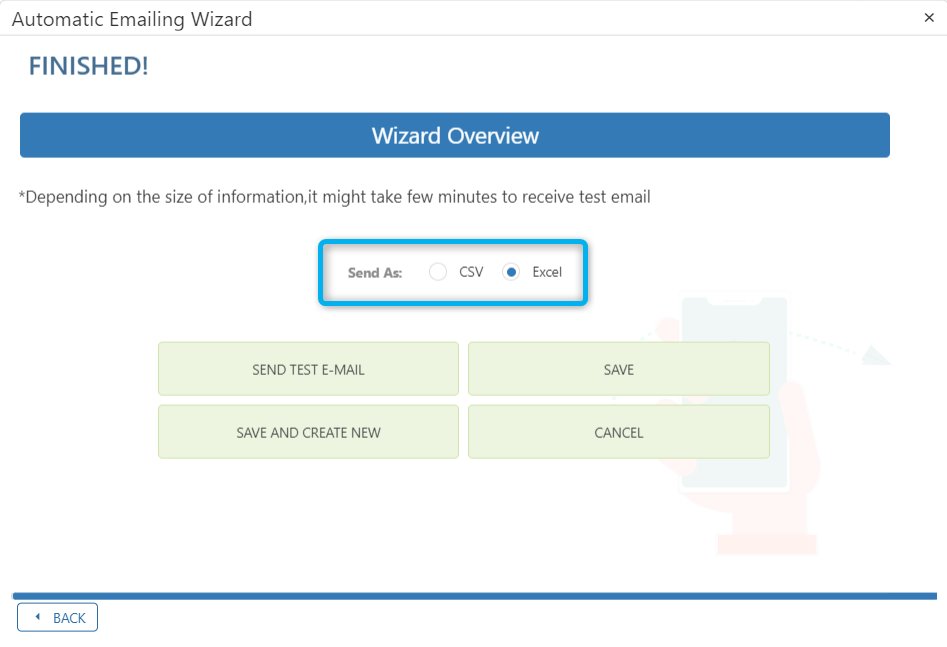 Comparison reports
Above all predefined eReports, now we have several comparison reports as well.
Therefore, now you can prepare payments and order comparison reports. Comparison options are day vs day, week to date, month to date, and year over year. When comparing day vs day reports, there are options to compare to the same day or the same date last year.
There are seven predefined comparison reports. Four of them are payment-based. Three are order based reports.
I) Payment based reports
Payment Comparison Day vs Day
Payment Comparison Year-To-Date
Payment Comparison Month-To-Date
Payment Comparison Week-To-Date
II) Order based reports
Order Comparison Day vs Day
Order Comparison Month-To-Date
Order Comparison Week-To-Date
A quick overview of available e-Reports
All available reports are grouped into several sections. There are 28 default reports available grouped into four sections:
Summary reports
Comparison reports
Stock Value reports
Detailed reports
However this is not all, there is also a possibility to create many custom made reports. Custom reports are based on a pivot table.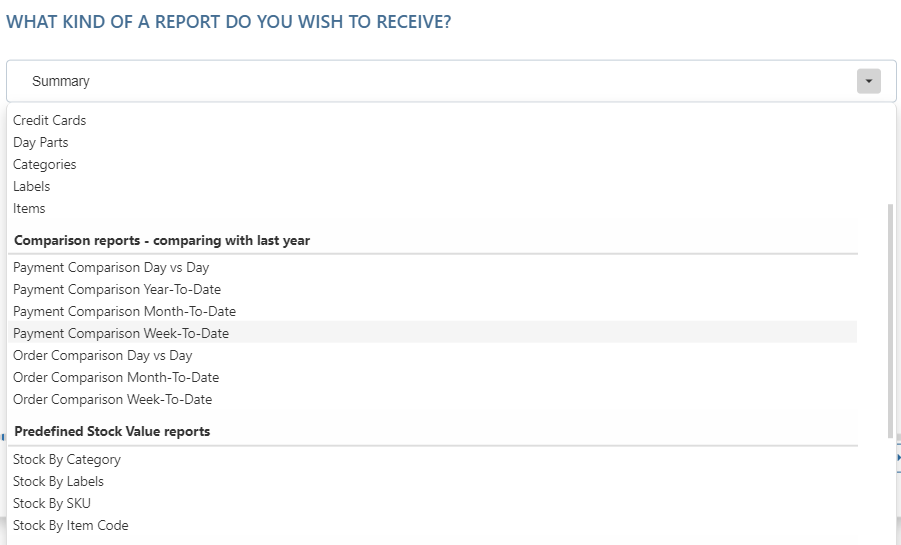 If you would like to find out more about the e-Reports feature and how to prepare a new e-Report scheduler, you can check our FAQ page.
To check examples of available e-Reports in excel, please go here.
---
As always, we want to hear any suggestions you may have. After all, we are building this app for you.
We hope that you are as excited about the new changes as we are.
Have any new ideas or suggestions? Write to us!
---
Happy Analyzing!
Your Analytics | BusinessQ App Team