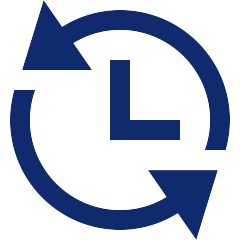 Hello everyone,
We are informing you about minor changes that we did for Analytics App for Clover
Main Menu changes
First and most noticeable change can be seen on the main menu where we completely removed 'SETTINGS' part from it.
As from today, all of the changes you were doing at those pages are now being able to be changed on welcome screen by clicking on appropriate 'configure' buttons. After clicking on the configure button a pop-up will open with its details that you can modify and save. It looks the same, the only difference is that pages are now in a pop-up window. We have also added merchantID above your location name as our users were having problems locating it to send it to our support team. In most cases, we need merchantID to help answer users questions and having it this way will help.
Auto Refresh
We have added Auto refresh of Today at a glance report. You can select autorefresh every 15, 30 minutes or each hour or two hours. This is just a test as we are intending to add Autorefresh on every report with users being able to select period of time they wish to refresh.
We would like to hear from you suggestions about this new feature, on which reports would you like to see the auto-refresh feature implemented?
Other changes/fixes
We have fixed a Mozilla 'flicker' issue, where users could have seen for a glimpse of second pieces of code. Now that is fixed.
On Item Categories overview report we fixed merchantName which wasn't showing properly to some users with multilocation feature.
Future changes
We have implemented language selection which is currently disabled, but once we finish with translations we will open it for public and users will be able to select desired Analytics app language.
We are continuing with development of better Inventory Managment feature, as well as integration with myRewards application. We are opened for suggestions of what would you like to see in Analytics App in the future or what would you like us to improve
We hope that you will find these changes refreshing and if you have any questions, please do not hesitate to ask
Happy Analyzing!
Your Analytics for Clover Team