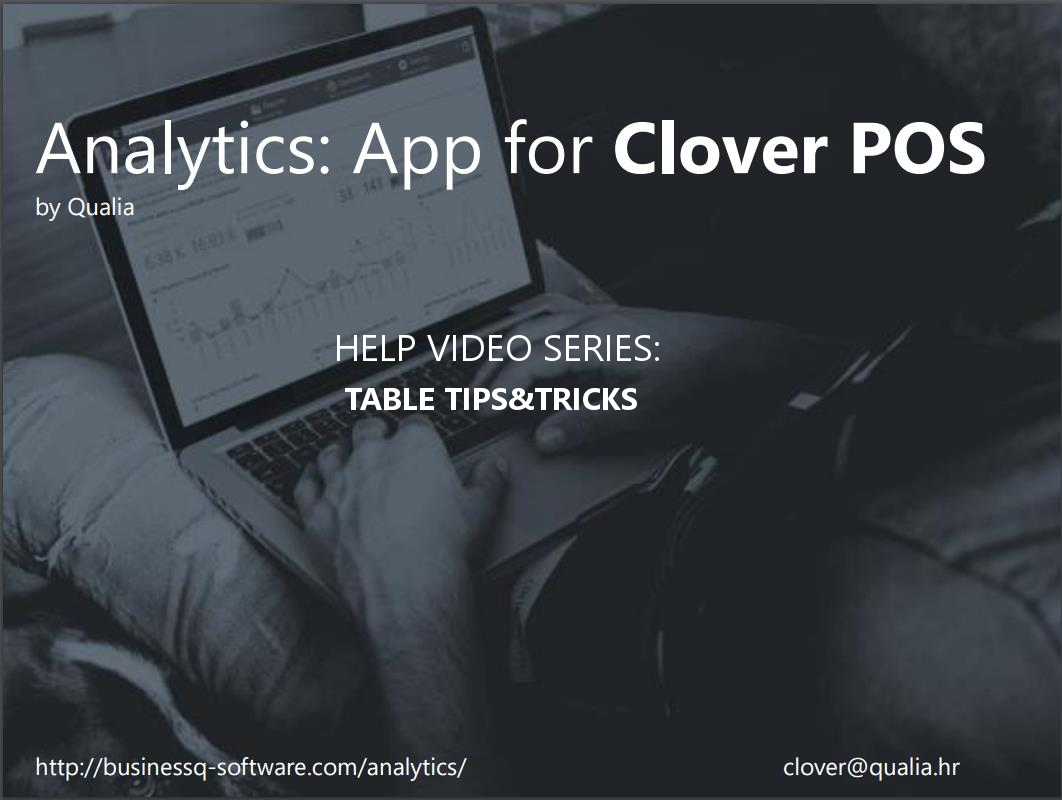 Analytics App Help video series – Tips&Tricks: Tables
In this series of Analytics app help videos, we made a video that is explaining Tips&Tricks concerning Tables and their sorting, arranging, rearranging, and adjusting them to suit your needs.
Our Analytics App for Clover provides business insights for managers and business owners.
Detailed and visual reports and dashboards for all your locations.
Keep track of payment details, date and hour trends, payments per employee, customers, tender and more, while generating multi-dimensional analyses for your business.
So without further ado, let's look at the video:
If you prefer written tutorials, please visit this link:
https://businessq-software.com/2016/07/22/analytics-tipstricks-section-tables/
Happy Analyzing!
Your Analytics for Clover Team