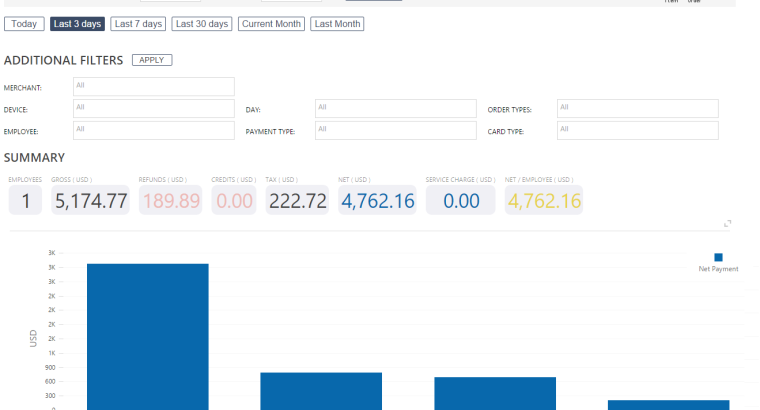 Analytics: Multi Location Feature
We were very busy in the last couple of months, due to popular demand to develop a multi-location feature in Analytics for Clover App.
Right now – we are thrilled to announce that our MULTI-LOCATION feature for Analytics App is finally ready and live!
NEW VERSION
Sometimes your web browser caches data. If you want to be sure that you are working on the latest version on Analytics App, make sure version on ?-INFO page is as follows:
If you don't see this version in your web browser, try to reload web page (F5) a few times.
If you still have some problems or questions, just contact us on clover@qualia.hr
HOW IT WORKS?
For an overview of all locations available to you in Analytics App, select Multi Location Settings:
Here you can find the list of all Merchant IDs (all Merchant Locations) available to you at that moment.
By default, you will be able to see only Merchant/Location you Log in with.
If you are the owner of multiple Clover Merchants/Locations, and you want to see all their data in Analytics App, please:
Install at least BASIC Tier Analytics on all your Merchants from Clover App Market and make initial login to Analytics App
We will setup Multi-Location environment for you in one business day. After setup you will receive our confirmation email.
Please contact us on 'clover@qualia.hr' with multi-merchant setup requirement
What will you get with it?
On every Analytics Report you will see a new Merchant filter:
That means – you can filter all your reports (Customers, Items, Trends, Categories, Profit ….. )  for one or more your Merchants/Locations!
Multi Location Report
On our new Multi Location Report you will be able to see and compare (visually and in table) revenues, number of orders , averages and more from all your locations.
We hope you will find this new feature very useful. It should give you great overview of your growing business.
Happy Analyzing!
Your Analytics for Clover Team