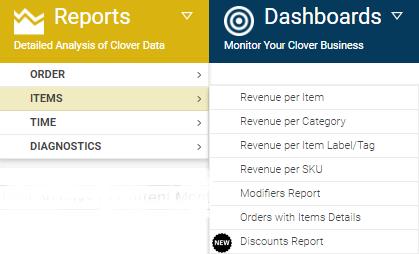 Analytics App – how to setup access?
Hi, everyone!
In today's blog entry for our Analytics App for Clover, we are explaining Analytics Application settings which can be done in order to restrict access to Application for 3 user roles you have in Clover.
Allow/forbid  Access to Analytics app
Many merchants asked us if it is possible to 'hide' Analytics App from their employees and the answer is yes, that is possible and in order to set it up, you need to access General Settings:
At the bottom of the 'General Settings' page, you will find 'Security Settings' section.
Here will be shown the3 commonly used roles from Clover setup:
Everytime you click on one of the offered check boxes, you will get a small notification that is telling you that the changes are now active: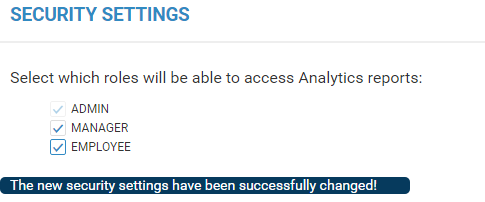 For security reasons, you will not be able to exclude your own role.  Also, each person will be able to exclude only those roles that are less restrictive from the current employee's role. For example, a person logged in with role EMPLOYEE, will not be able to deselect role ADMIN. On the other hand, a person with role ADMIN will be able to deselect role EMPLOYEE.
When a person logs in into Analytics app with the role that was unselected, a message will be shown:

Note: Person logged in with a role that was unselected will not be able to access any of the reports, including settings pages.
If you have any questions, please do not hesitate to ask
Happy Analyzing!
Your Analytics for Clover Team