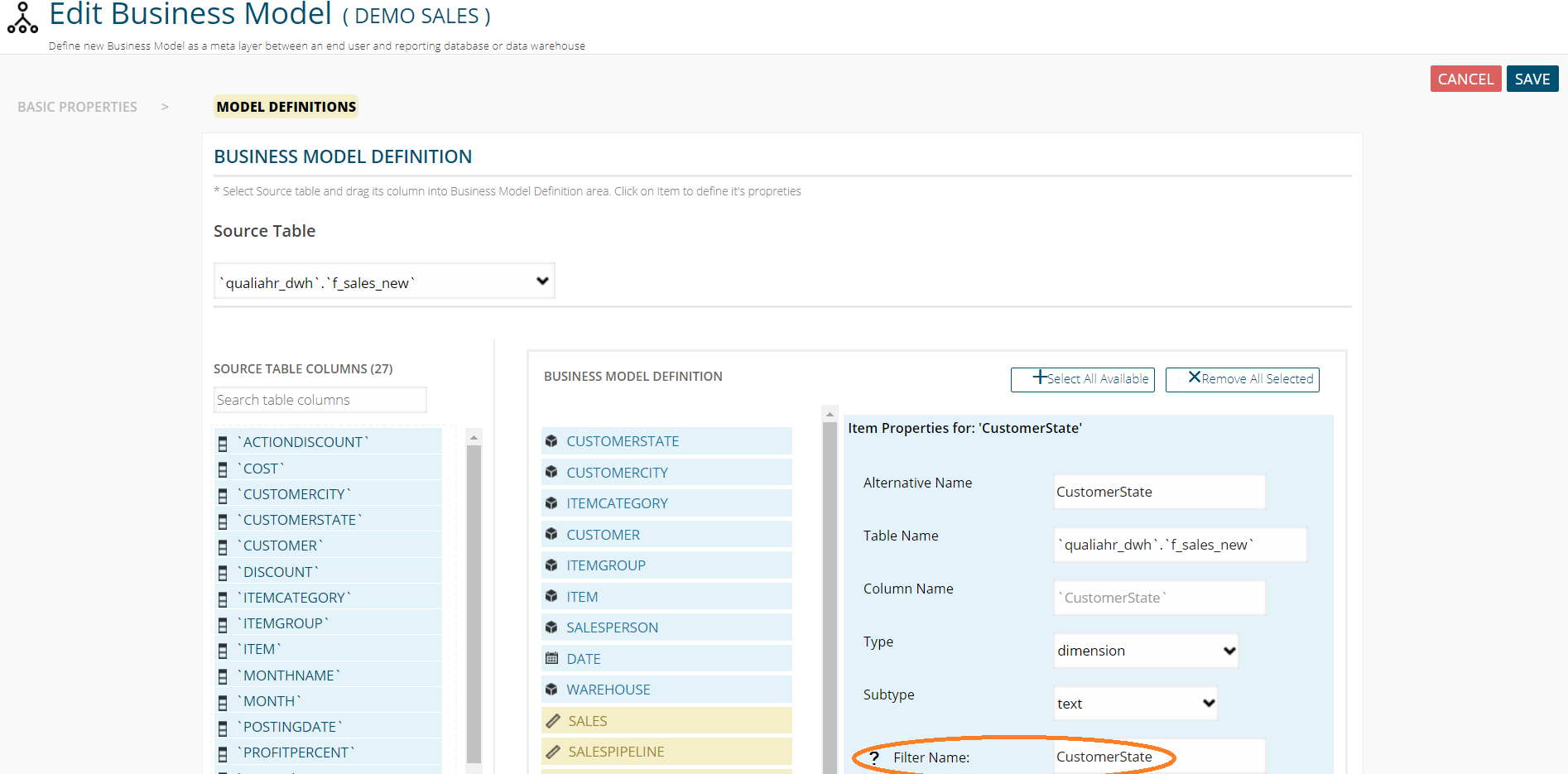 BusinessQ – Row-level security
Hi,
Today we will tell you more about row-level security in BusinessQ software.
Our row-level security allows you to create filter based on Business Model and logged user. That means that you can create filter that will allow user to see only a certain set of data. For example you can allow user to see only data from one country, not for all of them.
How to create business model filter for users?
Go to "User" in "Admin" part of menu.
That will open list of all users. You can select and edit existing user or create a new one.

Last thing in user properties is "Business Model Filters". That is the place where you create filter for user. When you go over question mark icon, you will find a little help about how to create filter.
You can set any name in "Filter Name" area (that is the name you will use later in "Business model" definition).
Filter Value will be inserted into SQL, so it should be SQL readable.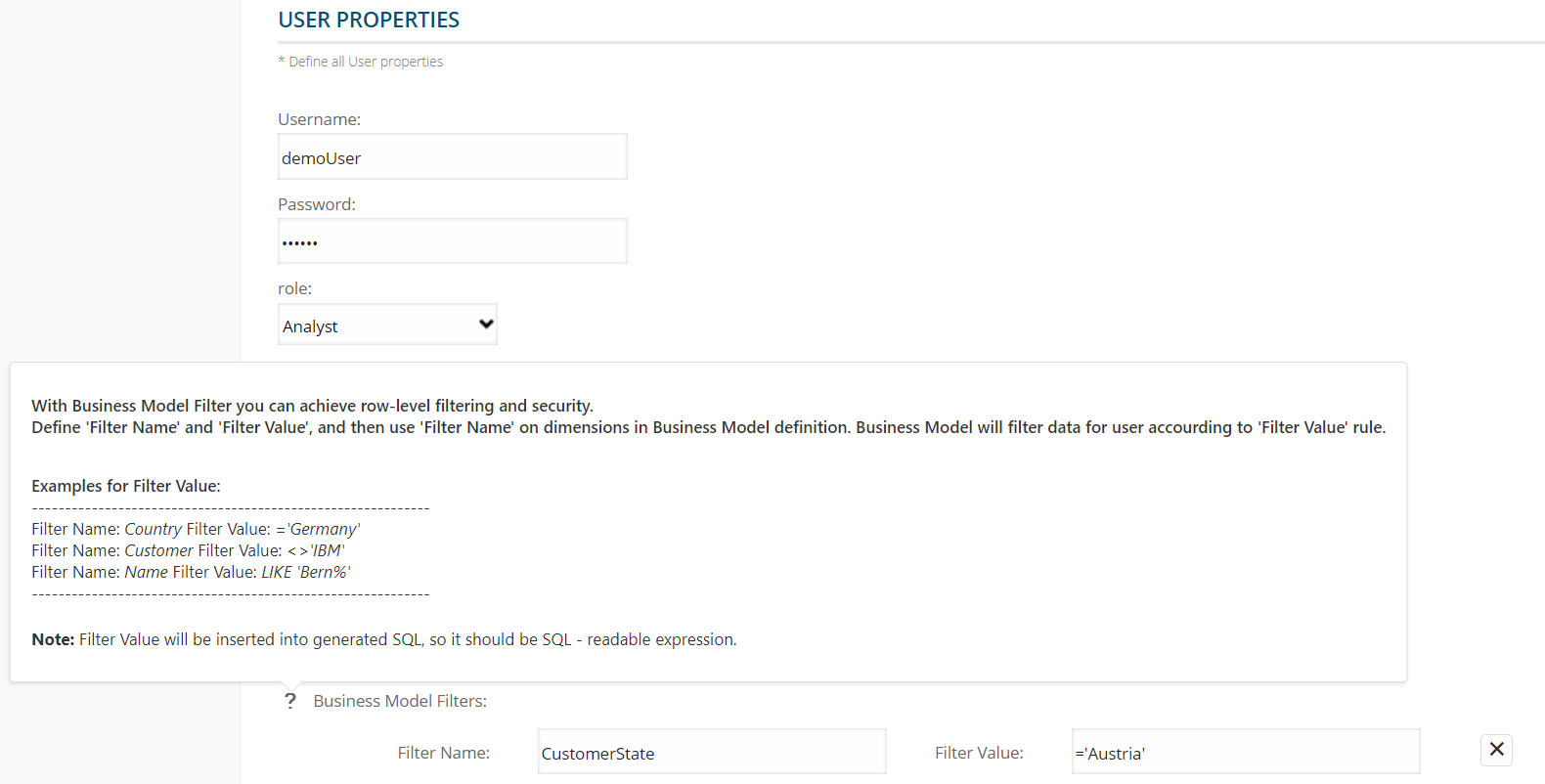 After you are done with creating filters in user properties, go to "Business model" in "Define" part of menu and set that filter name for dimension filter name.
When you open business model, go to "Model definitions", select dimension connected to your filter and in "Filter name" area put filter name written in "User properties".
One filter can be used on more business model, but one dimension in business model can only have one filter name.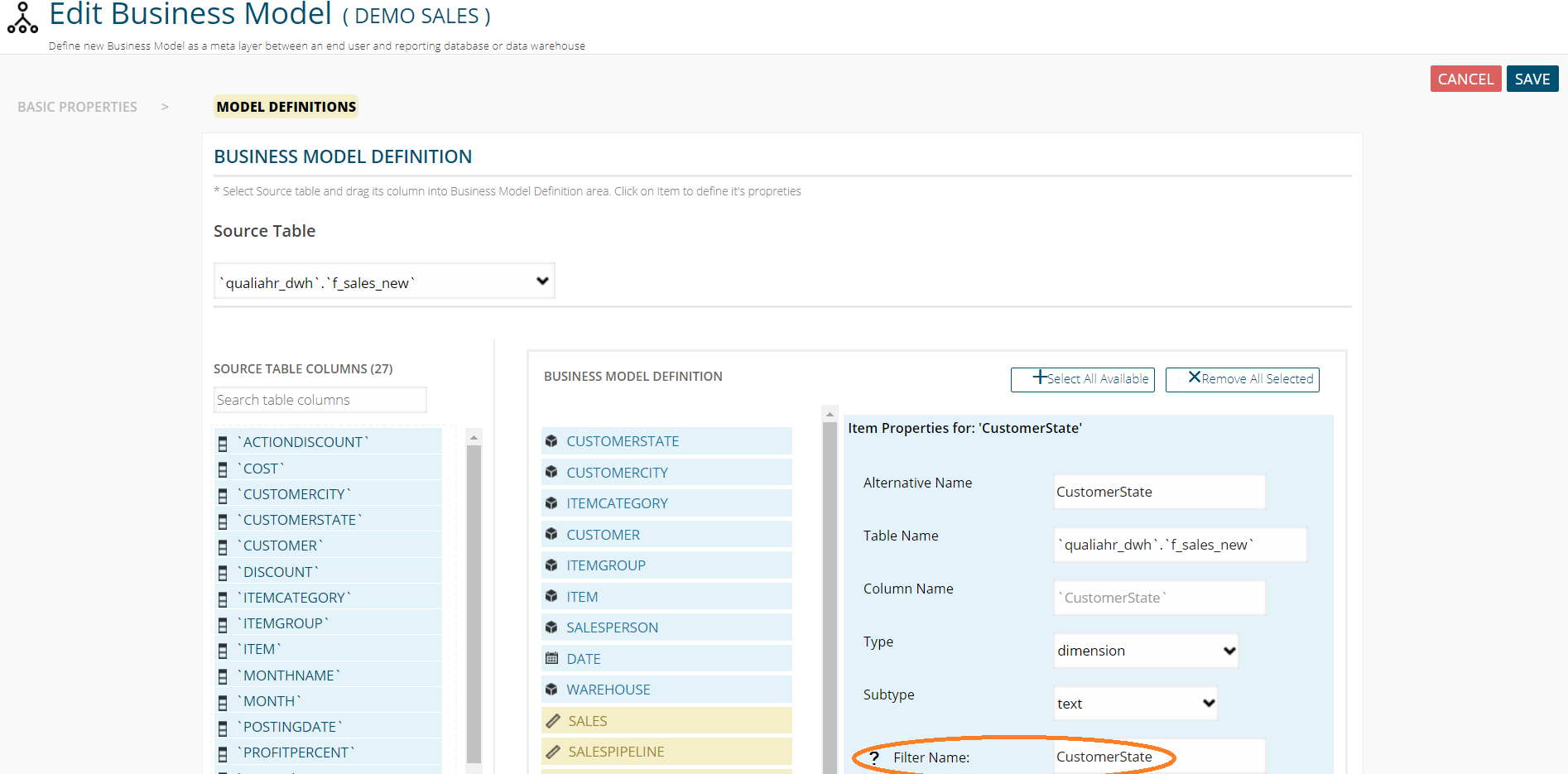 That's it! User will now see only filtered data in reports based on Business model with filtered column. Other users will see all data on that reports (unless they also have business model filter defined on their profile).
We are developers of data visualization software BusinessQ. Try it for free and make reports and dashboards that make sense, without chart junk.