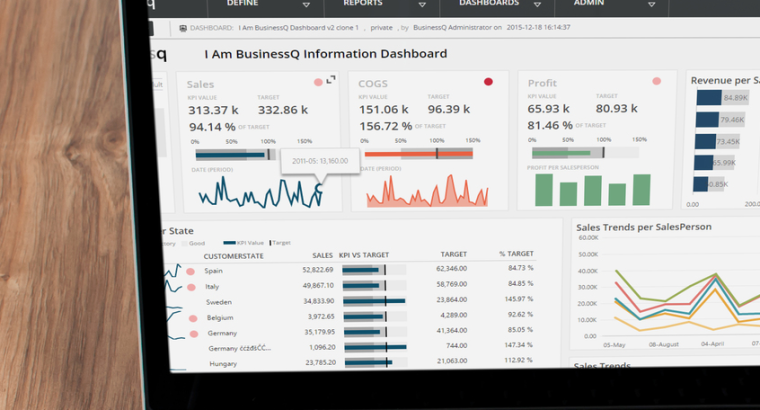 Our CEO's interview at Data Insider
Our founder and CEO Hrvoje Smolic was recently interviewed by Data Insider.
They asked Hrvoje about how data visualization and data analysis helps companies improve. Here's what he shared:
Can you tell us about Qualia's mission? How are you helping businesses today?
It all started in 2010 with a passion for data visualization, theory of human perception, Anscombe's quartet and the enthusiasm to build a better, more "natural" software to present Key Performance Indicators (KPIs) and business data insights.
Today, we are helping more than 5,000 businesses worldwide to – in short – see and to understand how they are doing. Our BusinessQ software tells them the story of their business data in a precise, effective and unambiguous way. From monitoring sales, overseeing inventory, measuring business success, to tracking KPIs. It helps companies to see otherwise hidden patterns, to spot business problems on time as well as to identify useful opportunities in their raw data.
Read full article HERE.