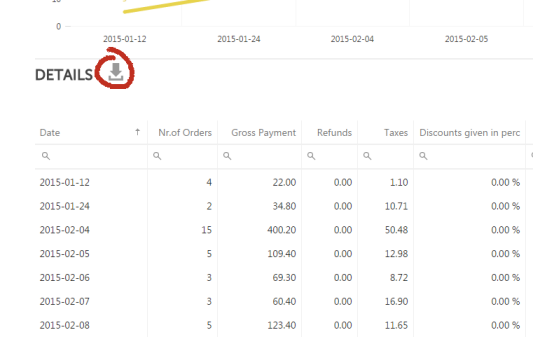 Report Table export in Analytics
We are happy to announce that we did a number of improvements in last weeks on our Analytics for Clover App.
The most important changes include:
i) In all Reports table data named "DETAILS" in layout is better organized. On Revenue per Item report it shows relevant metrics per Item, on Revenue per Category report it shows relevant metrics per Category and so on
ii) "DETAILS" table can be exported in csv file with appropriate aggregated data (per Date, Item, Category, …) :
---
If you are looking for place to get started, check out  our Analytics webpages.
If you have any questions about how to use Analytics, just contact us .
We are dedicated to offering you amazing support and we're happy to help you get started.