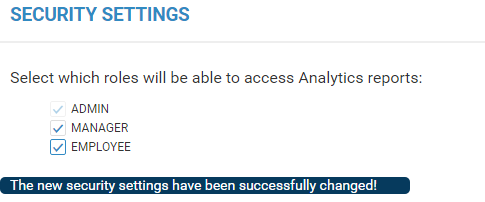 Analytics App: New Security Features
Hello everybody,
After successful publishing of Advanced Tier for Analytics app last week, we decided to add another highly demanded feature: "Security Settings".
With this feature, merchants can easily decide which roles will have access to Analytics App and which will not.
SECURITY SETTINGS
Security settings can be found at 'General Settings' page: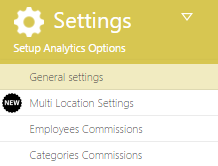 At the bottom of the 'General Settings' page you will find 'Security Settings' section. Here we will show the list of all roles that we have found defined in the Clover for your particular merchant ID:
Everytime you click on the one of the offered checkboxes, you will get a small notification that is telling you that the changes are now active: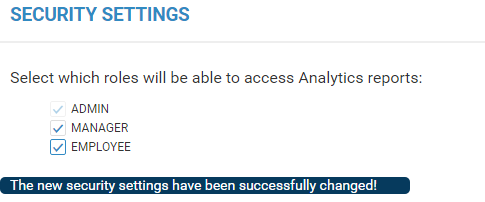 For security reasons, you will not be able to exclude your own role.  Also, each person will be able to exclude only those roles that are less restrictive from the current employee's role. For example: a person logged in with role EMPLOYEE, will not be able to deselect role ADMIN. On the other hand, person with role ADMIN will be able to deselect role EMPLOYEE.
When a person logs in into Analytics app with role that was unselected, a message will be shown:

Note: Person logged in with role that was unselected will not be able to access any of the reports, including settings pages.
---
Hope you will find this feature useful for micro-management of security setting within Analytics app.
You can contact us anytime for any question or concerns at clover@qualia.hr.
Yours,
Analytics App Team